FAQs for LXP App - Learner's Perspective
Most of your questions answered.
We have tried our best to answer frequently asked questions. Hope you find the answers to your questions here. 
How to login into my account?
What to do incase I forget my password?
Go to https://app.learnsure.ai/login, you will find an option "Forgot your password" click on that. Fill in your registered email address. An email with a reset password link will be sent to your id. Click on reset password and set your new password. 
How to find a particular course?
Go to the top most menu bar of the page. You will find the "search" option over there. Type the course name or a keyword to find your desired course.
How to change the language of the course on the app?
Go to the topmost menu bar. You will find 4 options in the right-hand corner. 
Select the second icon. A tray will appear with all the languages that the page and the course can be translated into. 
Select the language you are comfortable with and begin your course in the same language. 
How to book a session with the subject matter expert or a mentor?
On the right-hand side of the page, you will see the names of mentors appearing one after the other. Suppose you want to book a session with Avinash, wait for his name to appear and then click on the option 'Book a Session'. Fill in the course name and select your preferred time and press submit. Now, wait for a confirmation from our side.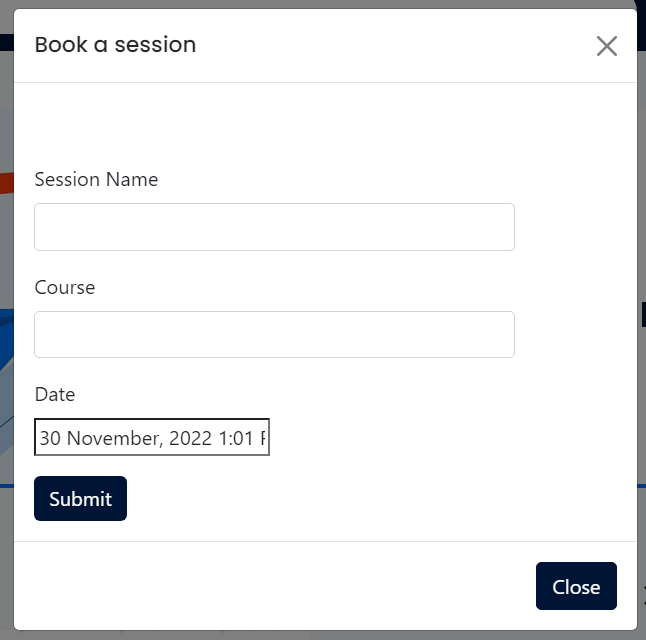 Can I continue the same course from where I last left?
Yes. When you open the home page. If you have started a course then you will find an option 'Continue Learning'. Just click on the course name you want to continue and you will reach the course exactly where you left last. 
What to do if my screen is white?
Refresh your screen. You can also log out and log back into your account. 
Pathway is a combination of multiple courses and assessments of the same topic clubbed together. 
Are there assessments for each course?
Whom should I contact incase of any difficulties?
Once you log in on the system, you will find a tab "Chat with us" on the bottom right corner of your screen. Click on the tab and write to us in case of any difficulties.