Accelerate digital learning with Learnsure LMS.
If your organisation is to prosper far into the future, it must focus on delivering corporate learning faster. Learnsure LMS not only provides innovative ways to create and analyse content but also helps your employees learn fast and grow faster.

Learning Experience
A fun and engaging corporate learning experience.
Learnsure LMS is designed to make learning more engaging and fun with rich and interactive content. It also encourages collaborative learning through group chats, video conferencing, and social media sharing.
Course Builder
A better, simpler, and faster
content creation experience.
Learnsure LMS empowers subject matter experts to create rich and engaging content on the fly by providing a cutting-edge authoring experience. Our platform supports modern e-learning formats to help content creators deliver great content.
L&D Reports
Data analysis & insights
for better learning outcomes.
Learnsure LMS provides intelligent and learner-centric data analytics to help companies understand how employees engage with the training material. They can leverage data insights to understand learning patterns and behaviours and build better courses to improve learning outcomes.
LMS Features
Power-packed with immersive learning and business intelligence.
Learnsure LMS combines the delights of learning with the power of data intelligence. It makes the learning experience fun and engaging for employees while empowers corporate leaders with in-depth analysis of L&D programs to make better business decisions.
Courses
HTML5, audio, video and interactive courses.
Pathways
Tailored learning experiences for learning.
Certificates
Easy and intuitive tool to create rich learning content.
Assessment
Test, quizzes and in-lesson assessments.
SCORM/XAPI
SCORM and XAPI integration to hosts external courses.
Content Authoring​
Easy and intuitive tool to create rich learning content.  
Leader board
Learning points to learner ranking
Badges
Get badges for learning milestones
Avatars
Selection of readymade user avatars 
LMS Reports
Advanced data analysis and reports.
100ms Integration
Online virtual sessions for remote training
Multilingual
Available in several international languages.
Mobile Apps
Training, learning and development on the move.
We have created versatile mobile learning apps for just-enough and just-in-time learning to help your employees learn whenever and wherever they want.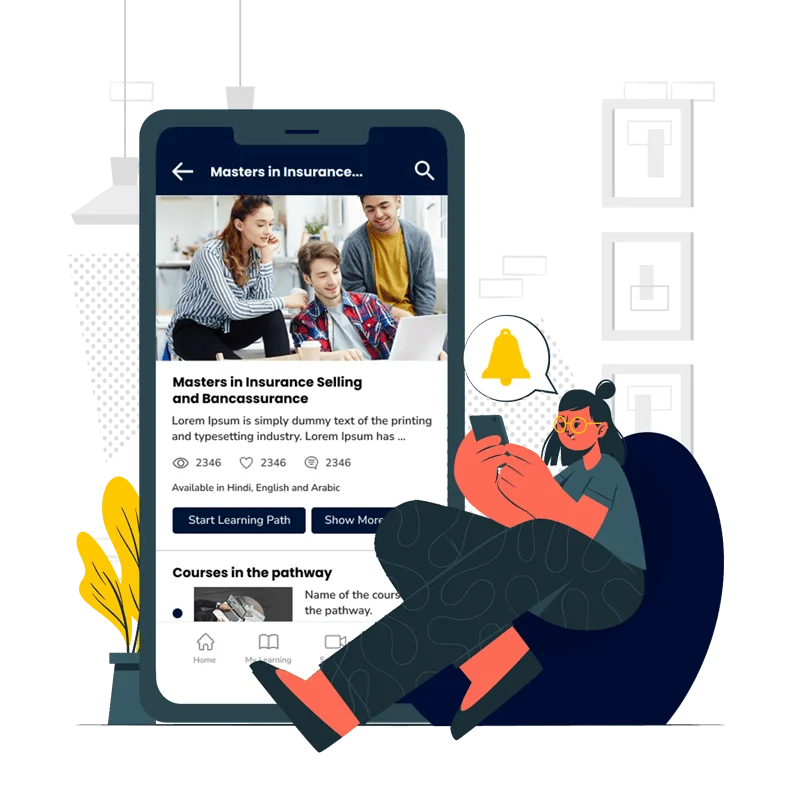 LMS insights
Explore how Learnsure LMS can transform corporate learning.
Check out additional resources to know how our LMS accelerates corporate learning and development.
LMS Demo
Book a 1:1 personalised demo with our tech expert to discover how Learnsure LMS can transform L&D in your organisation.